This veggie scramble is a delicious and healthy breakfast that you can make in less than ten minutes.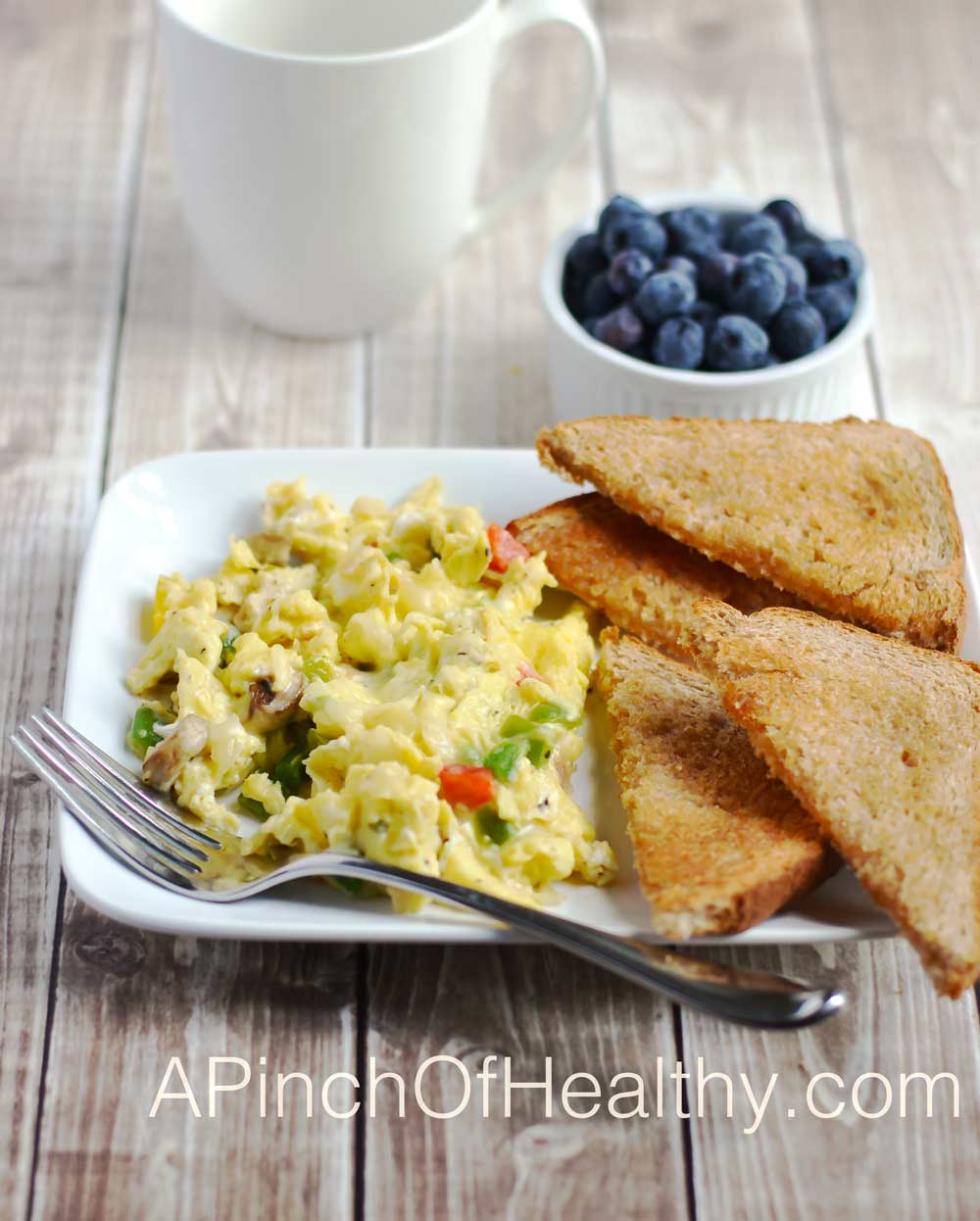 I love eggs! As much as I love frittatas, omelettes and breakfast casseroles…sometimes you just need your egg dish to be a bit simpler.
Enter the scramble. It's like an omelette without all the stress. Perfect for a lazy Saturday!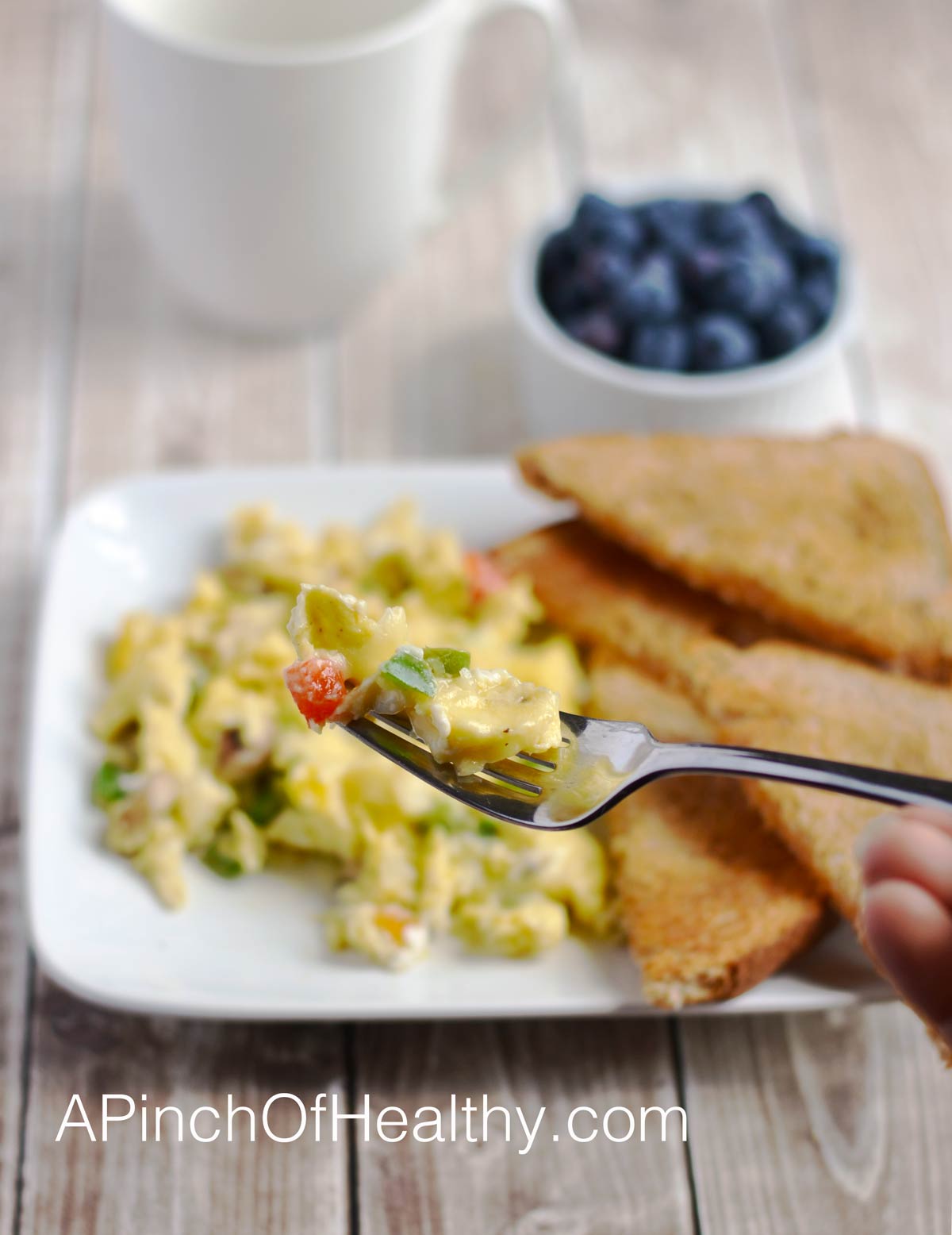 This is one of those recipes that is more about the method, and less about the actual recipe. In fact, I never measure anything when I make this for myself.
There are a hundred ways you can make this your own too. You can use egg whites, or half whole eggs/ half whites. You can do different veggies, switch up the cheese or add meat of your choice. The possibilities are endless.
This recipe is probably my go-to, though. I love the combination of onions, peppers and mushrooms. To me, this flavor combination is perfection. Today I am using Monterey jack cheese, but this is also great with cheddar.
Tools used in this recipe
Note: These are Amazon affiliate links.
Veggie Scramble Recipe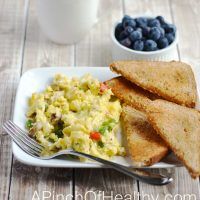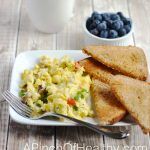 Veggie Scramble
This veggie scramble has all the flavor of an omelette, without all the stress.
Prep Time 3 minutes
Cook Time 6 minutes
Total Time 9 minutes
Servings 1 serving
Calories 225 kcal
Ingredients
1/2 cup diced vegetables (I am using a combination of white mushrooms bell peppers and onions)
2 eggs
tablespoon splash of milk about 1/2
2 tablespoons shredded Monterey jack cheese
salt and pepper to taste
Instructions
Dice the veggies.

Spray a

nonstick skillet

with cooking spray, and preheat over medium heat for about a minute.

Add the veggies to the pan, and listen for the sizzle. Cook for about two minutes, stirring frequently.

Beat the two eggs and the milk in a bowl, and set aside.

Add a little salt and pepper to the veggies, and cook another two minutes, until veggies are tender.

Add the eggs and stir/ scrape the pan with the

silicon spoonula

until eggs are cooked.

Remove from heat, and stir in the cheese.

Salt and pepper to taste, and serve immediately.
Recipe Notes
Nutrition information is approximate and was calculated using a recipe nutrition label generator.
Nutrition Facts
Veggie Scramble
Amount Per Serving
Calories 225
* Percent Daily Values are based on a 2000 calorie diet.
I hope you enjoy this recipe!
(Visited 11,057 times, 1 visits today)