These are the BEST carrot cake cupcakes, and they are adapted from my mom's carrot cake recipe. They are absolutely perfect for a holiday treat, or anytime.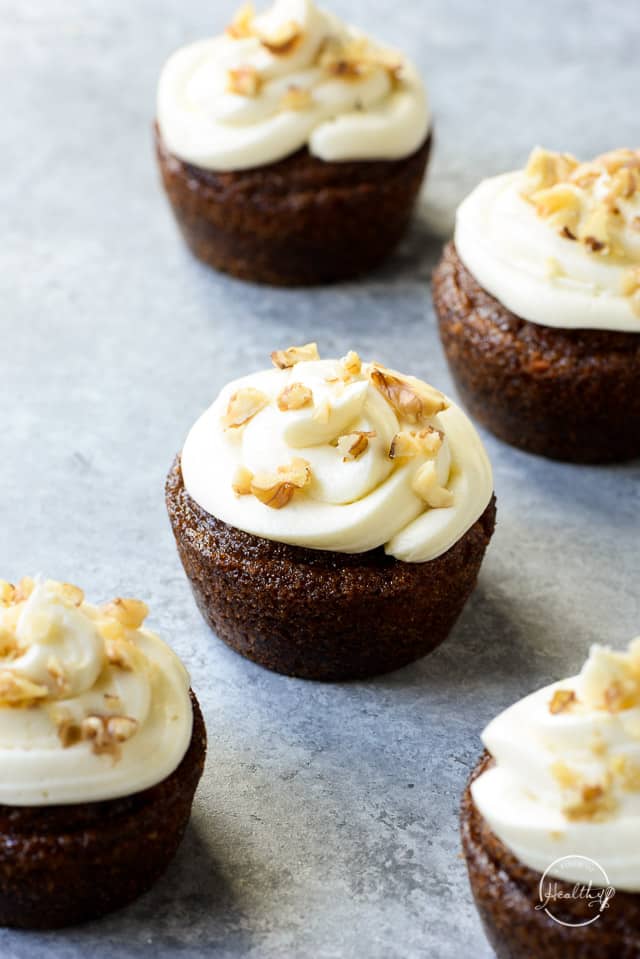 Carrot cake is a staple for Thanksgiving, Christmas and Easter at our house. I wanted to give these a little update and show how to make them as cupcakes.
My kids are obsessed with cupcakes, and honestly I love them too. Perfectly proportioned, perfect icing-to-cake-ratio, no knives needed, and no excess handling during cold and flu season…winning, basically.😎
How to make carrot cake cupcakes
Tip: Always leave yourself plenty of time for the cake to completely cool before attempting to ice any cake. I most often do the cake and the icing on different days, a day apart. That just works out well for me, personally.
First, I mix up the fry ingredients, and whisk together.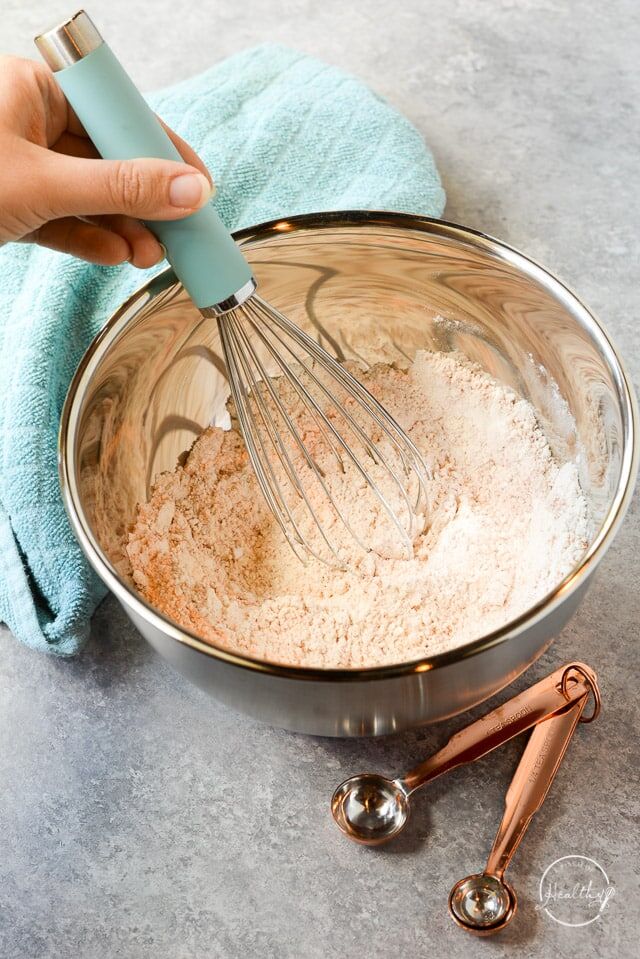 As for the carrots, I shred my own in the food processor, which works out really well. These will be mixed with the wet ingredients.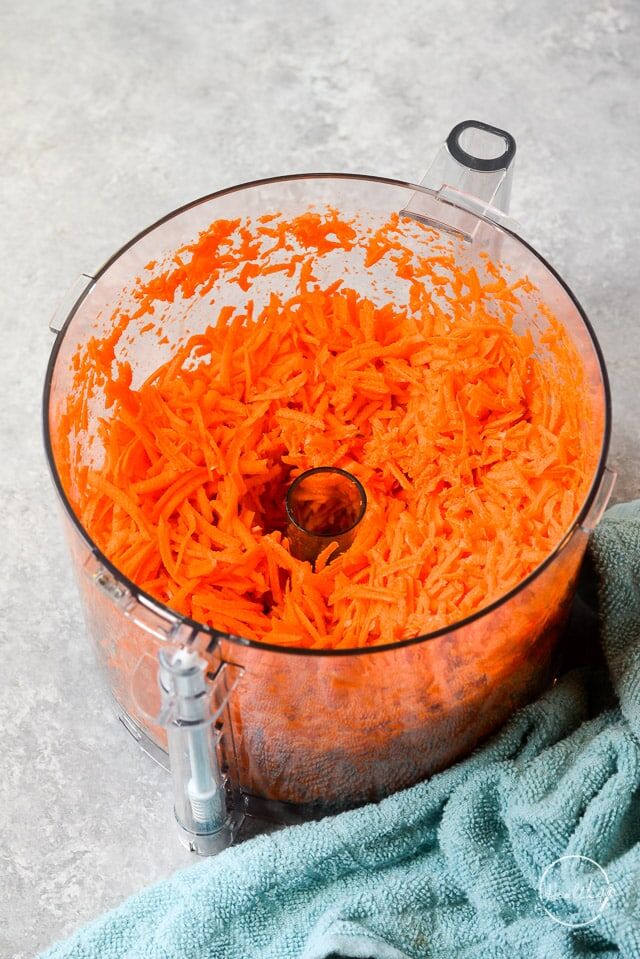 Next, I mix the wet ingredients in my stand mixer. Heads up: I always include the sugar in the wet ingredients, even though it is technically dry.
Then, incorporate the dry ingredients with the wet, with the mixer on low. The batter will be fairly liquid-y, like this.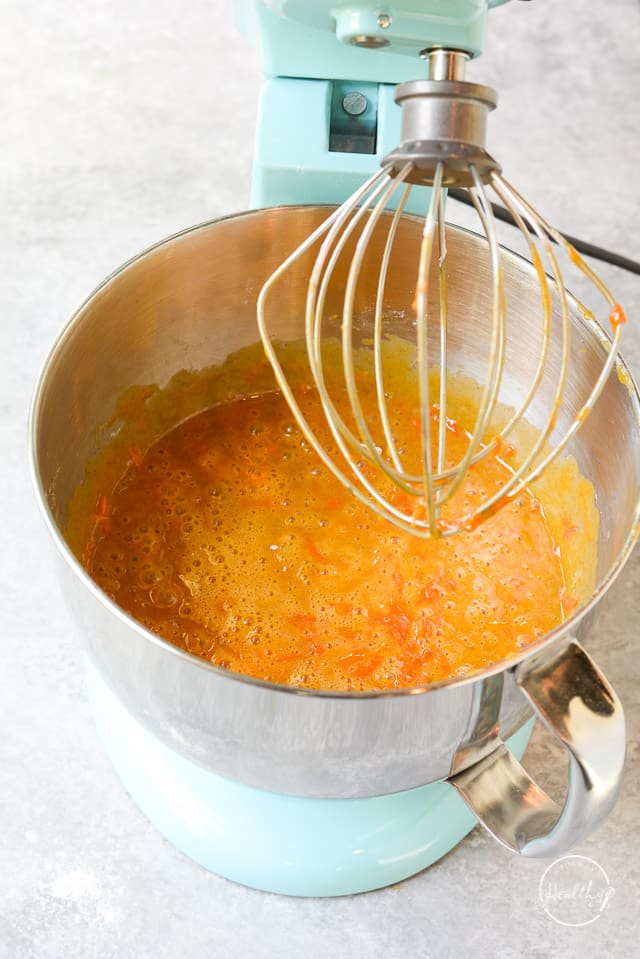 The carrot shreds will stick to your whisk, by the way. The above photos was taken after I scraped those off with a silicone spatula, FYI.
Spray your muffin tin with nonstick spray. Or! Feel free to use cupcake liners. Either way works.
Use a ladle or large spoon to fill the muffin tin cups, about 2/3 full in each (this will vary by muffin tins). It helps to have two muffin tins. This makes it easier to proportion the batter evenly. If you don't have two, no big deal. Just eyeball it. You may end up with fewer than twenty-four, and that is okay. Just FYI.
Bake them in a preheated over at 350 degrees Fahrenheit until a toothpick comes out clean, about 20 minutes. Let them cool in the tin for a good 10 minutes or so. Then remove carefully, and transfer to a cooling rack until completely cool to the touch.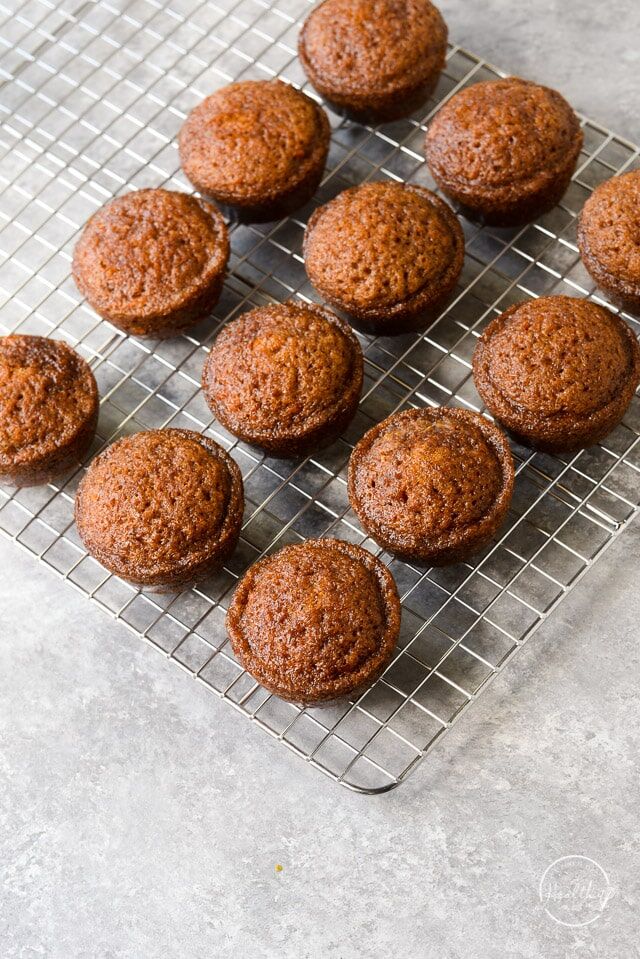 How to make cream cheese icing
Cream cheese icing is absolutely perfect on carrot cake cupcakes.😍 There are basically 3 ingredients: powdered sugar, cream cheese and butter. That's it! Here is how I assemble the cream cheese icing.
Tip: make sure the butter and cream cheese are both brought to room temperature prior to attempting to mix them. You can let these sit on the kitchen counter for at least a couple hours. They will need longer in a cooler house, by the way.
It is easy to forget this step, but don't skip it! I will also link a couple of resources for that here: how to soften cream cheese and how to soften butter quickly.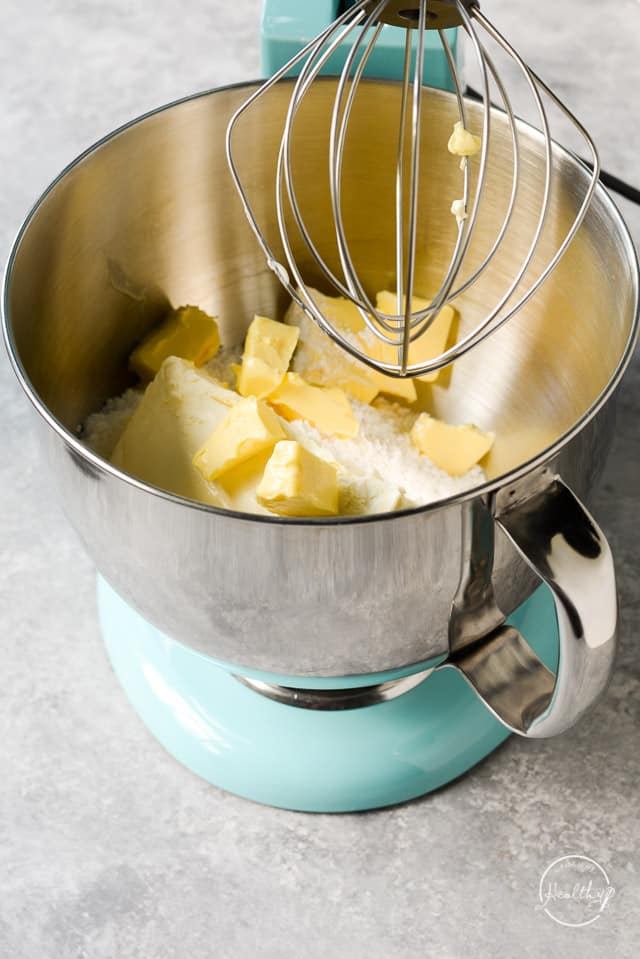 Once those are good and soft (but not warm), go ahead and beat them together until creamy, like this.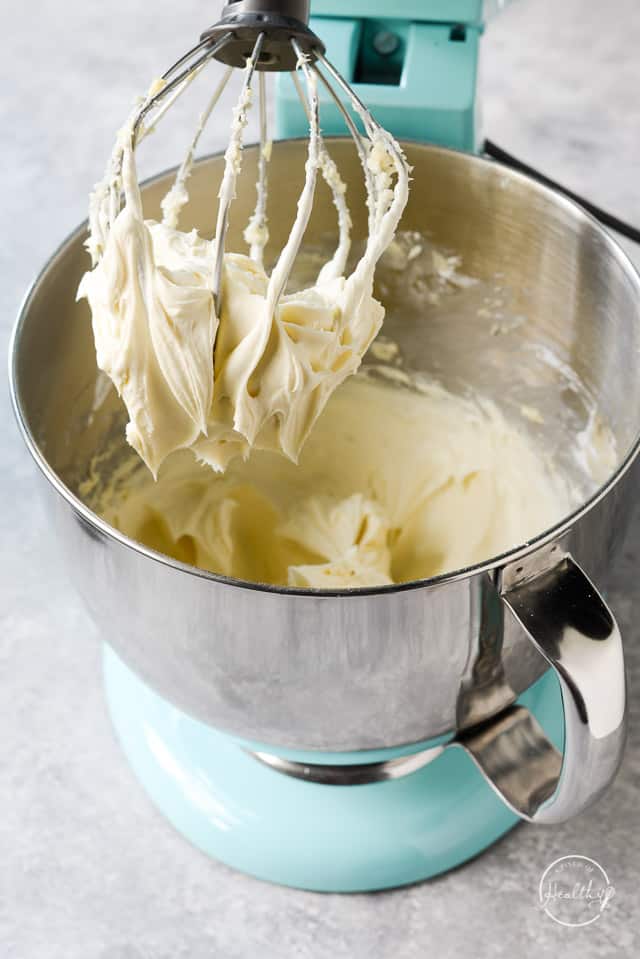 I like to save my chopped walnuts for a garnish, instead of mixing them into the icing.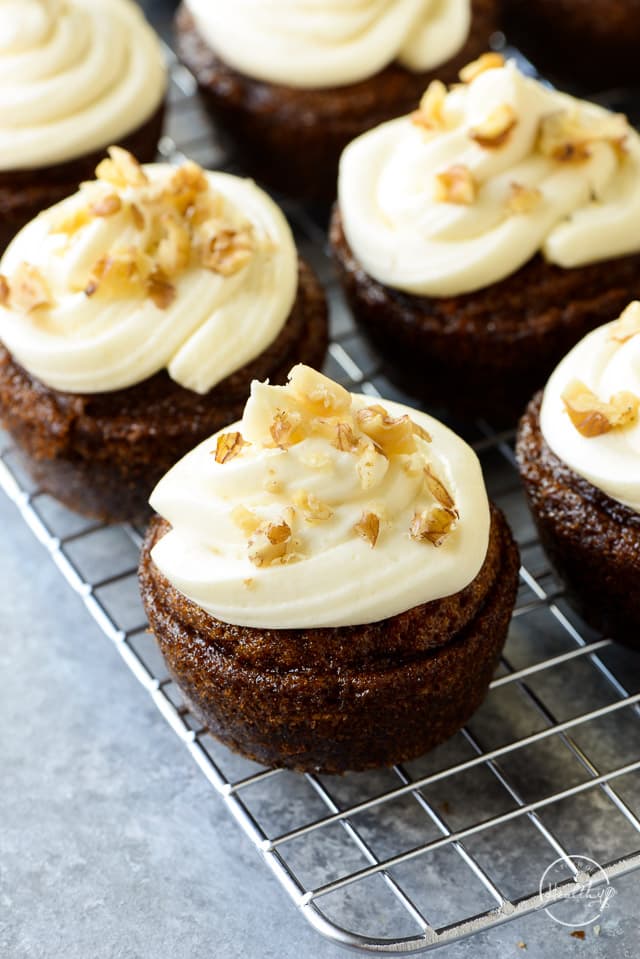 More on that in a second!
If I am just making these for my family, I will most often just spread the icing on top with a spreader or spatula. But! If you want them to look extra pretty, you can pipe them using a large freezer bag. Just cut a teeny hole in one corner, and twist the top of the bag to pipe it onto the cupcakes.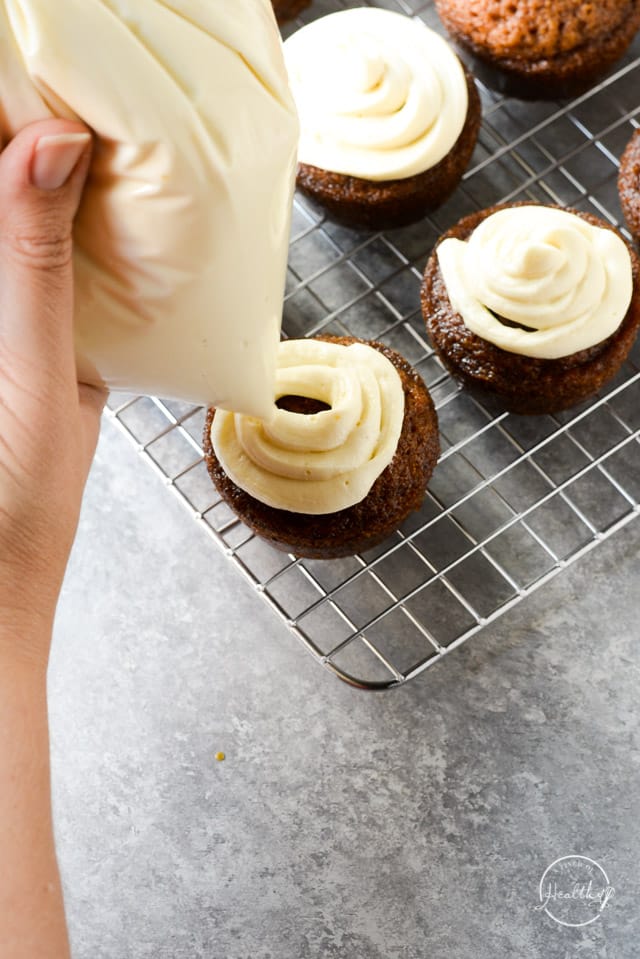 Garnish
Garnish your carrot cake cupcakes with chopped walnuts.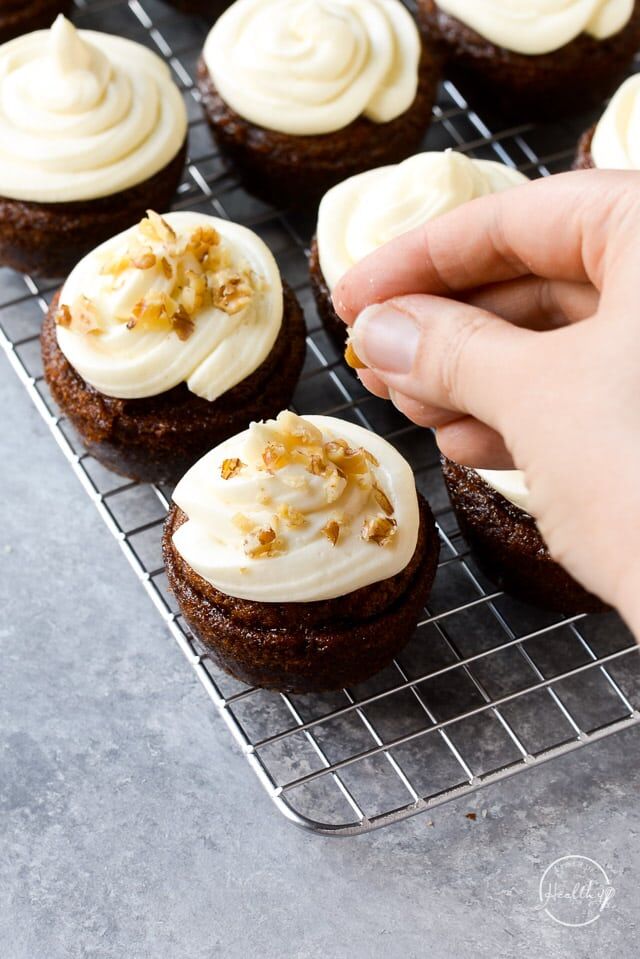 You can skip the nuts altogether or save a few with no nuts, if you prefer. My kids appreciate this. And so would people with nut allergies.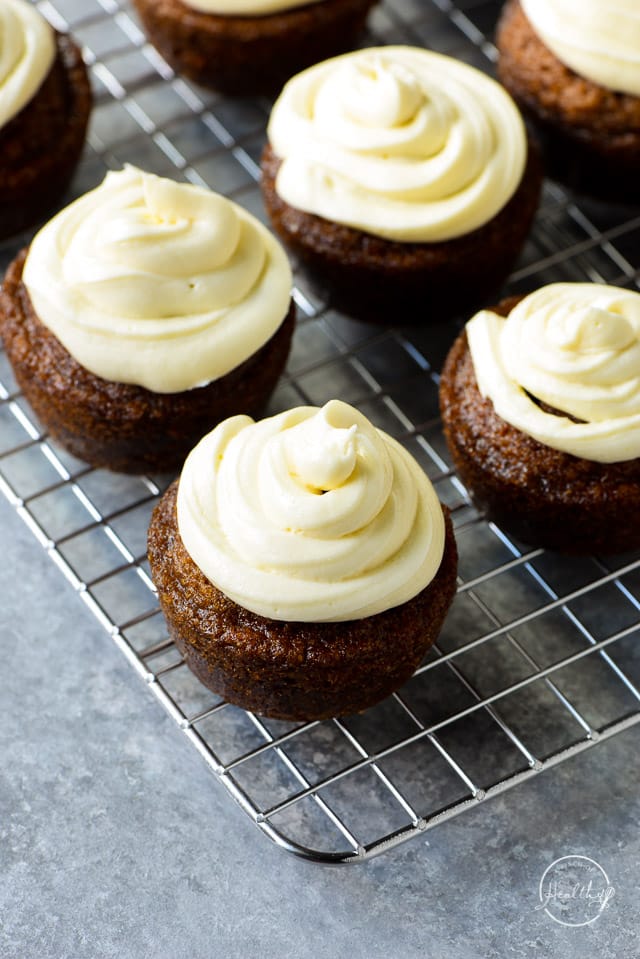 Other nuts that make good substitutions: chopped almonds, shopped pecans.
These would be fine at room temperature for a couple hours. If it will be any longer, go ahead and store these in the refrigerator until you are ready to eat them.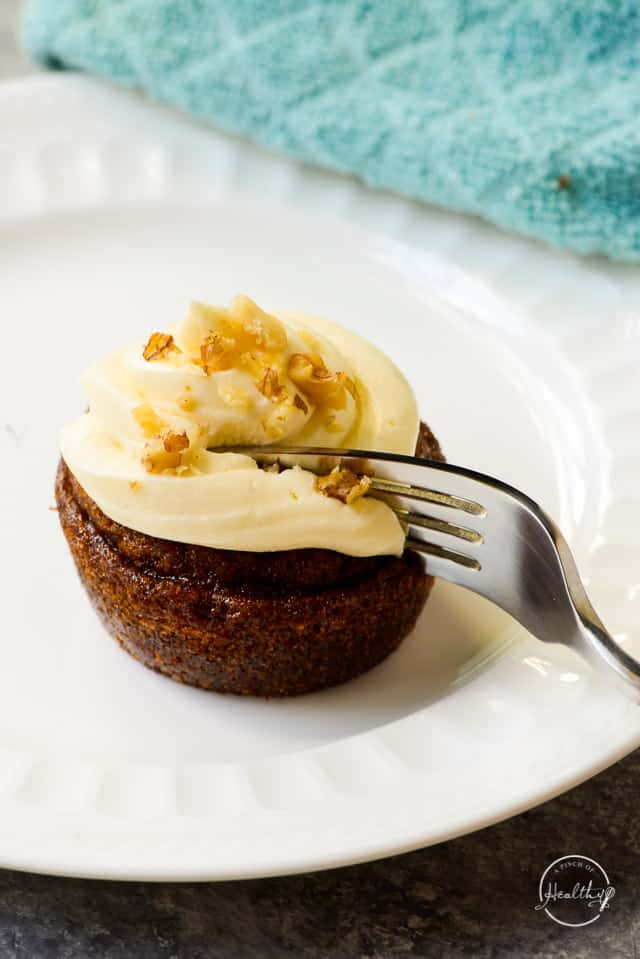 These are truly the BEST carrot cake cupcakes and have amazing texture and flavor.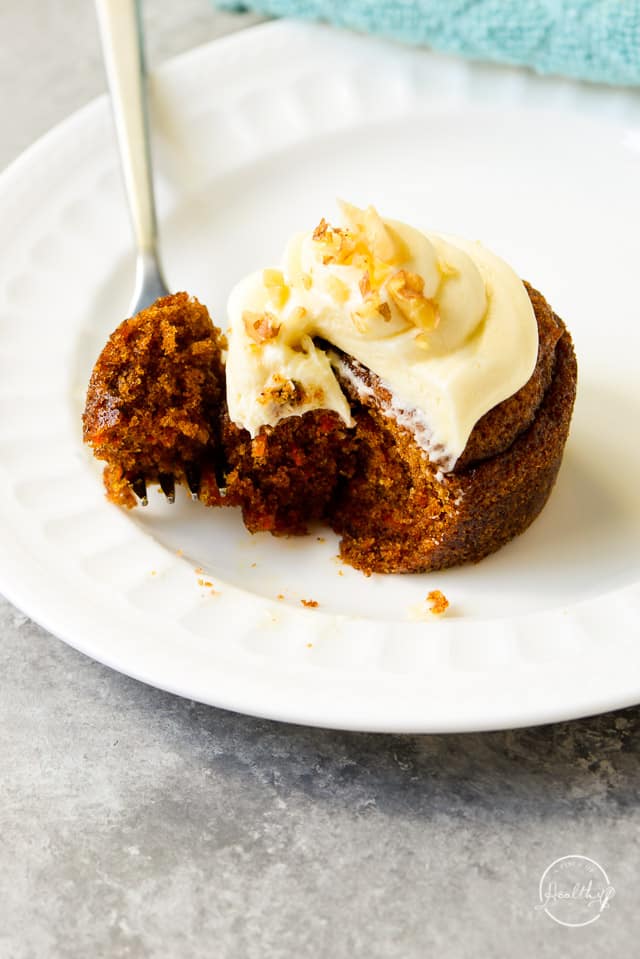 I hope you enjoy them as much as we have! Be sure and let me know if you try them.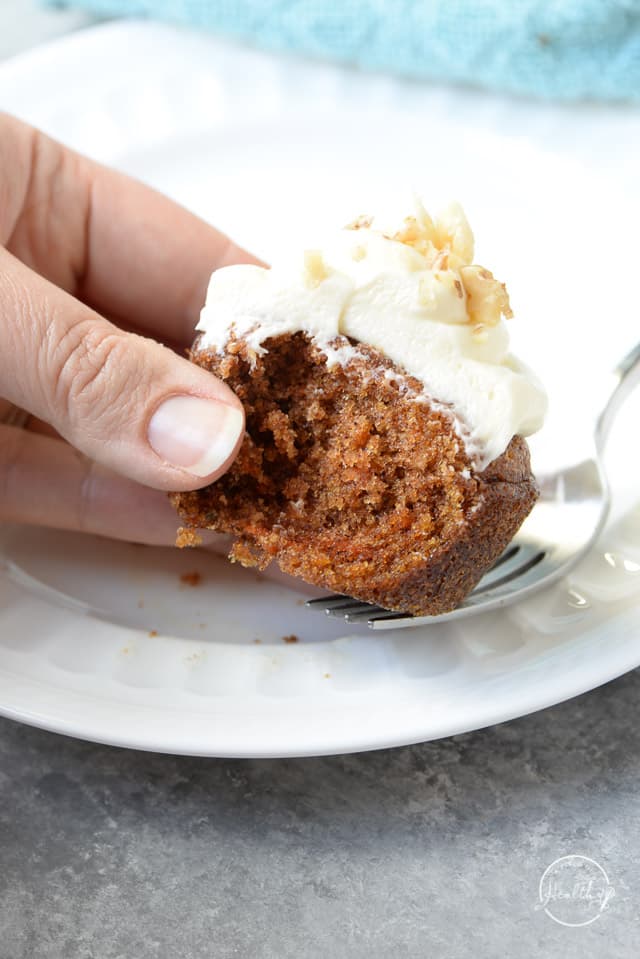 Carrot Cake Cupcake Recipe
Did you try my carrot cake cupcake recipe? Give it a star rating. Pin it and share it if it looks good to you. And be sure and stay connected on social media!
Instagram | Pinterest | Facebook | YouTube | Twitter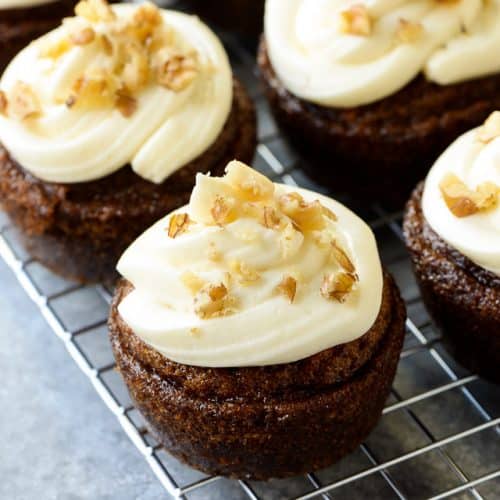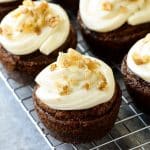 Carrot Cake Cupcakes
These are the BEST carrot cake cupcakes, and they are absolutely perfect for a holiday treat, or anytime. With cream cheese icing & walnuts.
Prep Time 17 minutes
Cook Time 20 minutes
Colling time 1 hour 30 minutes
Total Time 2 hours 7 minutes
Servings 24 cupcakes
Calories 291 kcal
Ingredients
For the cake
2 cups all purpose flour
2 teaspoons baking soda
1 teaspoon salt
2 teaspoons cinnamon
2 cups sugar
4 eggs
1 1/4 cups oil (I used avocado, but canola works too)
1 teaspoon pure vanilla extract
3 cups grated carrots
For the cream cheese icing
1 package cream cheese, softened (8 ounce package)
1 stick butter, softened
1 pound confectioners' sugar (powdered sugar)
1 teaspoon pure vanilla extract
Garnish/ topping
1/2 cup chopped walnuts pecans also make a great substitute
Instructions
For the cupcakes
Preheat oven to 350 degrees.

In a large mixing bowl, mix together all dry ingredients - flour, baking soda, salt, cinnamon; set aside.

In the bowl of your stand mixer (or other large bowl if you are using a hand mixer), beat together the sugar, eggs, oil, and vanilla.

With the mixer on low, slowly incorporate dry ingredients and shredded carrots, mixing until just combined.

Ladle or spoon batter into two 12-cup muffin tins, eyeballing to make sure these are filled somewhat evenly, about 2/3 full.

Bake in a preheated oven at 350 degrees Fahrenheit, until toothpick comes out clean, about 20 minutes; cool completely
For the cream cheese frosting
Combine the cream cheese, butter, powdered sugar and vanilla, and beat with a mixer until smooth. Start out at a low speed, and gently ramp up until it looks like frosting (about a minute).

Frost the cupcakes only after they have cooled completely. You can use a spatula/ spreader, or using a piping bag. I used a gallon freezer bag and snipped a tiny bit out of the corner to pipe mine.

Garnish with finely chopped walnuts, if desired.
Recipe Notes
If you are allergic to walnuts, pecans make a great substitute.
You will have some icing left over, and not all of it will be used on the cupcakes, most likely.
Nutritional information is approximate and was calculated using a recipe nutrition label generator.
Nutrition Facts
Carrot Cake Cupcakes
Amount Per Serving
Calories 291 Calories from Fat 144
% Daily Value*
Fat 16g25%
Saturated Fat 3g19%
Cholesterol 32mg11%
Sodium 227mg10%
Potassium 83mg2%
Carbohydrates 36g12%
Fiber 1g4%
Sugar 27g30%
Protein 3g6%
Vitamin A 2771IU55%
Vitamin C 1mg1%
Calcium 16mg2%
Iron 1mg6%
* Percent Daily Values are based on a 2000 calorie diet.
(Visited 1,398 times, 1 visits today)