This orange sherry vinaigrette recipe is a tangy and delicious salad dressing that you can make yourself.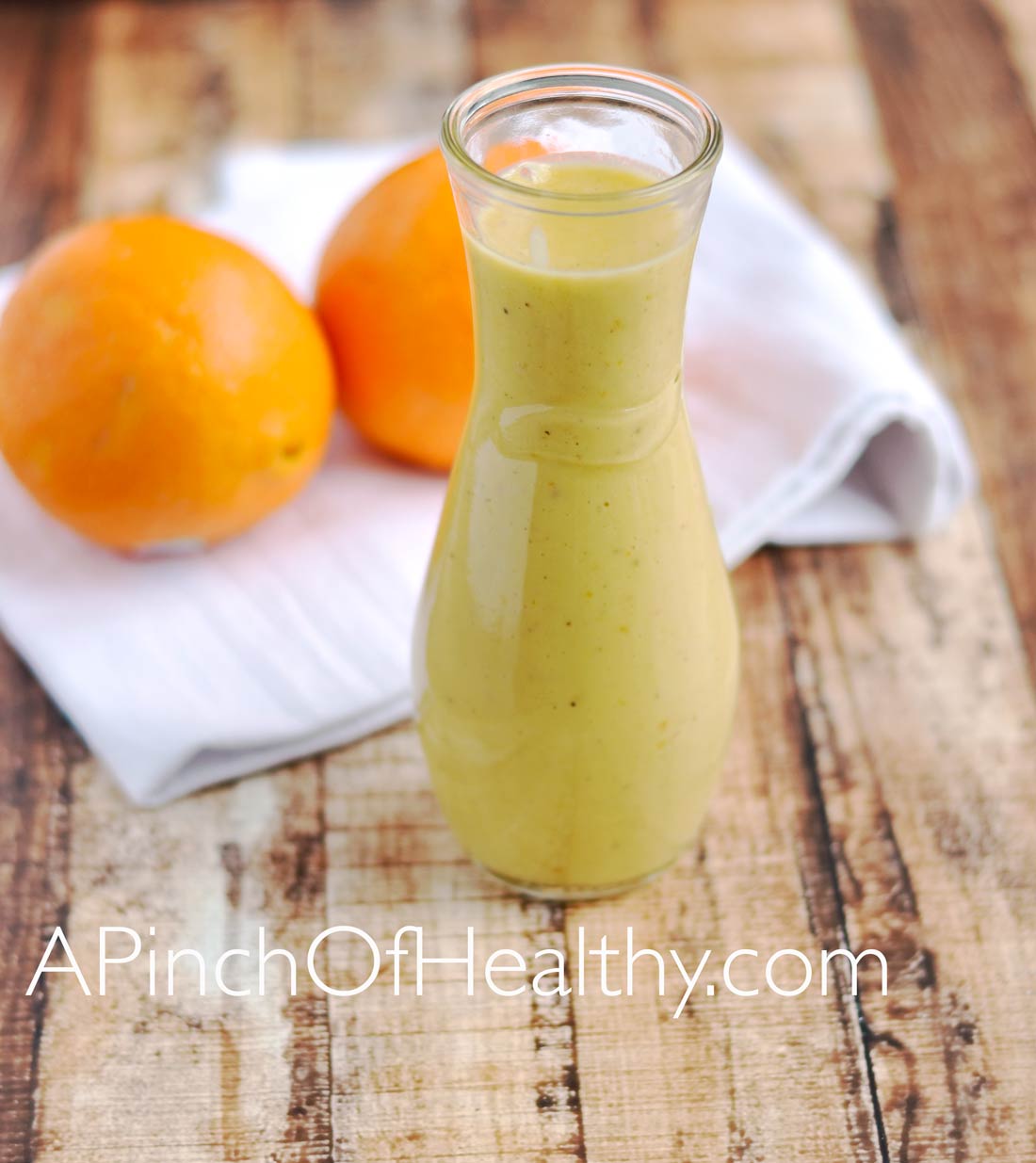 Making my own dressing has become somewhat of a hobby lately. My go-to is probably my homemade balsamic vinaigrette. It is the most versatile, and I put it on almost anything.
But I have been branching out a little bit more lately. This orange sherry vinaigrette uses orange marmalade, sherry vinegar and a little dijon mustard, plus a bit of shallot. And man oh man is it ever a great flavor combination!
This would also make a good finishing sauce on something like pork tenderloin. Speaking of that, I have a pork tenderloin sitting in my fridge at them moment. I might just work on a recipe for y'all. 🙂 So stay tuned for that.
Tools Used in This Recipe
Note: These are affiliate links.
I used my Blendtec Total Blender with the small twister jar to make this recipe. Any blender should work. However, the ones with smaller capacity jars will work best.
You'll also want something to store your dressing in. I am just using an empty Good Seasons carafe that comes with the dressing mix. (Note: Double this recipe to fill up the carafe as shown in the photo!)
Orange Sherry Vinaigrette Recipe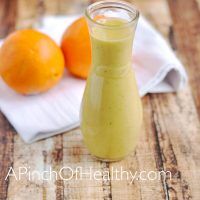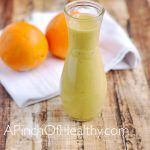 Orange Sherry Vinaigrette
This orange sherry vinaigrette is a tangy and delicious dressing that you can make yourself.
Prep Time 5 minutes
Total Time 5 minutes
Servings 7 servings
Calories 86 kcal
Ingredients
2 Tablespoons Orange Marmalade
2 Tablespoons Sherry Vinegar
1 Tablespoon Dijon Mustard
3 Tablespoons Water
1/4 cup extra virgin olive oil
2 tablespoons chopped shallot 10 grams
Dash of pepper for taste
Instructions
Put all ingredients into a blender, and blend on medium low until shallot is processed, about 20 seconds.

Serve immediately, and store leftovers in the refrigerator for up to two weeks.
Recipe Notes
Each serving is approximately 2 tablespoons. Nutritional information is approximate and was calculated using a nutrition label generator.
Note: Double the recipe to fill the carafe shown.
Dressing will become thicker after refrigeration. Set out the dressing for 30 to 45 minutes to bring to room temperature and thin out a bit.
Nutrition Facts
Orange Sherry Vinaigrette
Amount Per Serving
Calories 86 Calories from Fat 63
% Daily Value*
Fat 7g11%
Saturated Fat 1g6%
Sodium 28mg1%
Potassium 9mg0%
Carbohydrates 4g1%
Sugar 3g3%
Vitamin C 0.5mg1%
Calcium 2mg0%
Iron 0.1mg1%
* Percent Daily Values are based on a 2000 calorie diet.
I hope you enjoy this recipe.


Pin it if it looks good to you!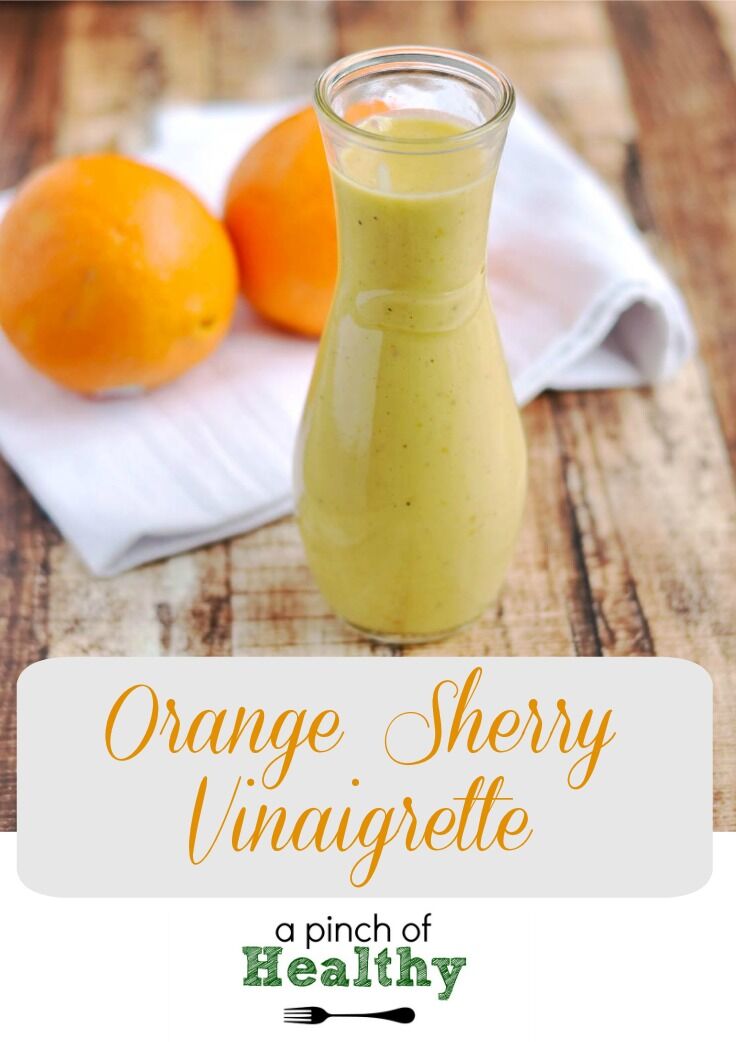 (Visited 6,565 times, 4 visits today)