This coming weekend is Mothers' Day, and so I thought I would honor my mom by sharing some of the things she taught me about food.
My parents retired and moved to Destin, FL several years ago. As you can imagine, there is always family stopping in to see them. Let's be honest: the beach is a great motivator to come visit.🙌🏻😎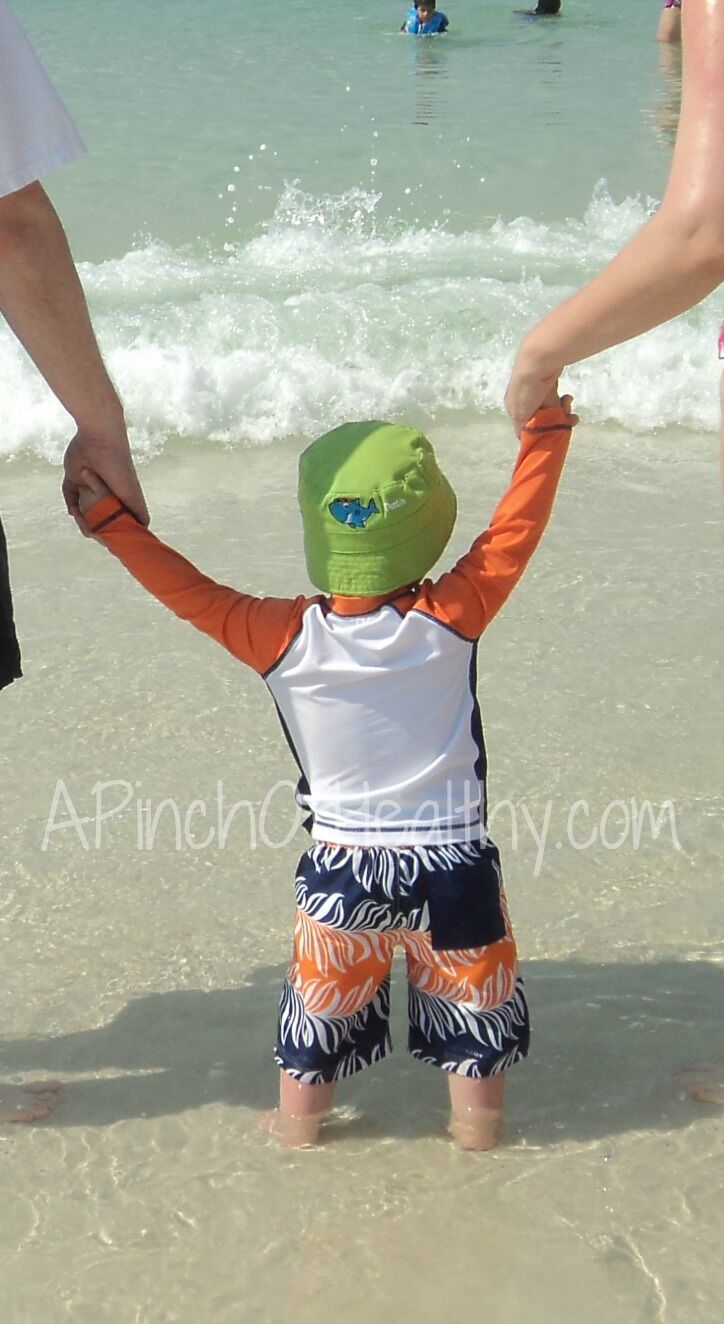 I joking call my parents The Hospitality Committee, because it seems like they are always hosting out-of-town company, including my own little family! Even if friends and family don't always stay with them, there is always somebody in town that they want to see and probably have a meal with.
I seriously think hospitality is one of my mother's spiritual gifts. She LOVES to have family and friends over. She has a way of making people feel loved and welcome in her home.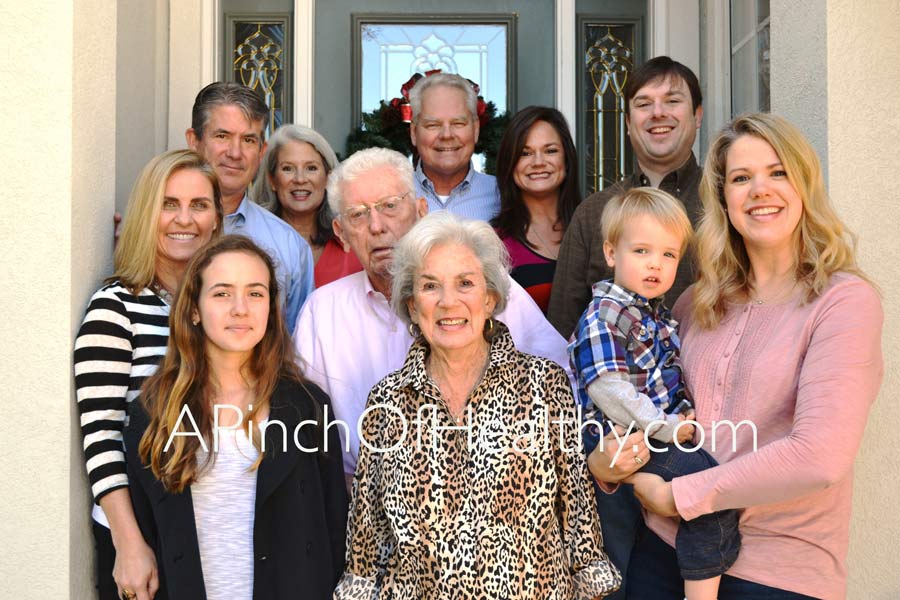 By the time she was my age, she was hosting many extended family Christmases and Thanksgivings. The thought of that makes me want to break out into hives! I love to cook, but entertaining a crowd stresses me out.
One of her mantras is this: "If there is good food, then a good time will be had by all." I have always thought that was pretty great. And it actually turns out to be pretty true. We have so many great memories of those times. And the food is always a big part of that.
Growing up it always seemed like she was taking dinner to somebody that needed it. Usually the sick, or somebody that was going through a rough time. Part of that is southern culture 101. When somebody is sick or dies, we (southern women) bring ALL the food. Mom would keep her freezer stocked with extras to bring people for times like these.
Family dinner in our own home was always a constant too. That is a tradition that I have tried to carry on with my own family. Even if it's not fancy, we usually sit down together to a home cooked meal most nights. I make many of the same dishes that she did too!
Mom was always good about getting my sister and I involved in the kitchen. One of my earliest memories is her letting me "help" mash potatoes for dinner. Even if we weren't "helping" her cook, my sister and I were usually right under her feet, watching.
I have carried this on with my son too. He LOVES to smell all the spices. Cinnamon is his favorite. 🙂 He makes sizzle noises, and he like me to narrate what I am doing when I am making dinner. He is always wanting me to pick him up while I am making dinner…so he can see what I am doing! It is so funny!
So here are a few pearls of food wisdom I learned from my mom. I hope you enjoy these!
1. Simple and classic is usually best.
Food does not have to be complicated to be delicious. And sometimes the basics are better just as they are. In other words: If it ain't broke…don't try to fix it!
2. Prepare ahead of time.
This is particularly true when entertaining. Mom always prepared well for these things. She would make menus and lists and trips to the grocery store. She would plan out her steps weeks in advance and detail what she needed to make when.
She would make as many things ahead as possible, and she used an extra freezer to help her do that. And for the holiday meals like Thanksgiving and Christmas, she would have a cooking schedule drawn out for the day of. That way she (usually) wouldn't forget something.
3. Keep good notes.
My mom has oodles of cookbooks, and I am amazed as the records she keeps! She would (and still does) always write the date we first tried something in the cookbook, along with some notes. I still love flipping through and reading those notes. There are some great memories there!
She would write any adjustments she made to the recipe, along with if we liked it or not. The ultimate seal of approval was "Even Laura liked it!" (<- My picky baby sister who didn't eat a whole lot…LOL!) She has since grown out of her picky eating.
4. Don't ever make a recipe for the first time when you are serving it to somebody else.
Stick with the tried and true when feeding others. Hosting is not the time to experiment or try something new. It can create unnecessary stress, plus it may not end well. Save the experiments for more low key occasions like family dinners.
I hope you enjoyed this kitchen wisdom from my mom. I will be carrying the mom theme over in a few days when I post a made-over version of one of her signature recipes: Chicken Divan. And let me tell you – it's a keeper! YUM. So stay tuned for that!
Happy Mothers' Day to my sweet mom…and all the moms out there!
What food or kitchen wisdom did you learn from your mom?
What is your favorite food that your mom makes?
If you are a parent, how do you get your kids involved in the kitchen?
This post originally appeared on A Pinch of Healthy on May 8, 2015.
(Visited 3,577 times, 1 visits today)