You can make Instant Pot pumpkin puree in a snap! It is super simple and easy since there is no peeling, cutting, de-seeding or even piercing ahead of time.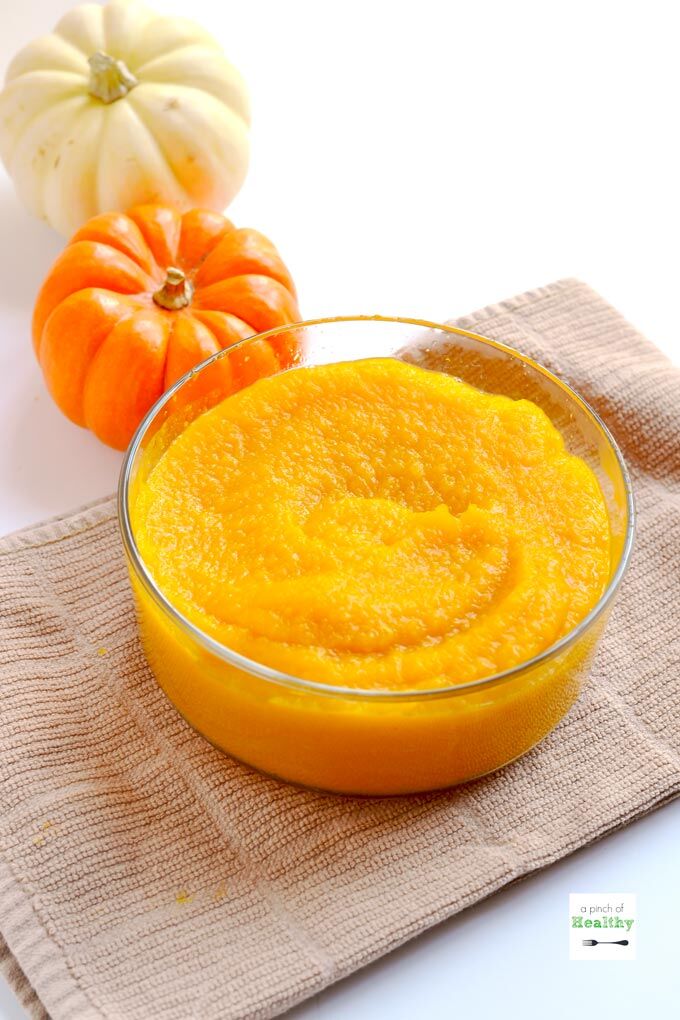 Note: This post contains Amazon affiliate links.
Oh y'all! This method for cooking pumpkin in an Instant Pot is a game-changer. I picked up a pie pumpkin and a butternut squash at Trader Joe's this week.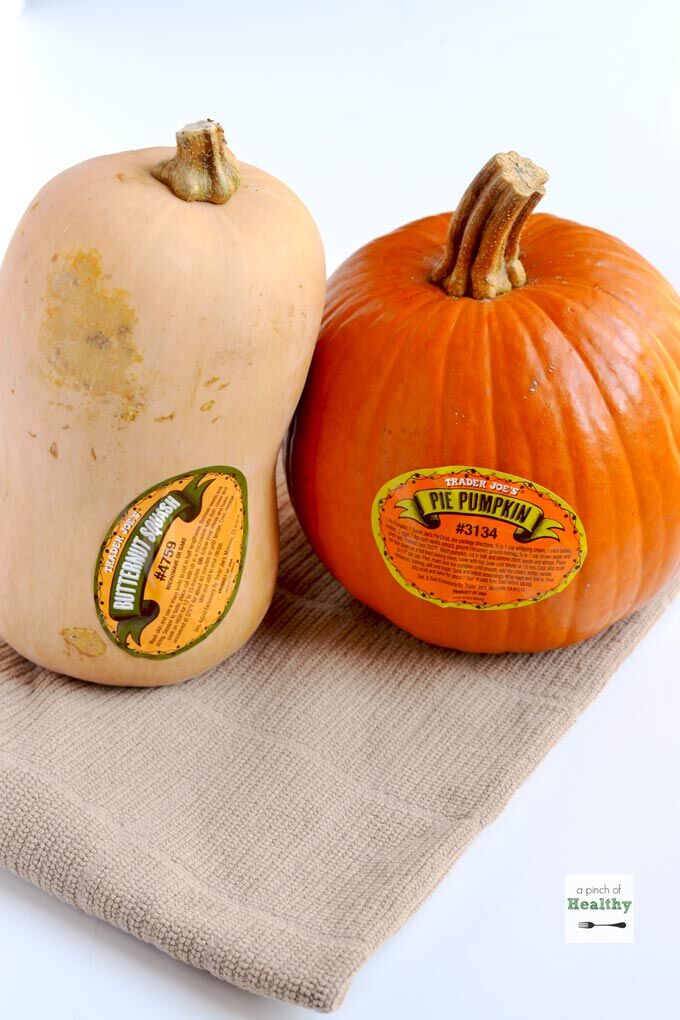 I have done a pumpkin now a few times, and I love having homemade puree for pumpkin recipes and baby food. It is such a great method that I decided I have to share here with y'all.
I am in a few Instant Pot recipe sharing groups on Facebook, and one of the ladies told me that she is a senior citizen who is not as strong as she once was. But she loves to cook from scratch! So she literally walks through the produce department with her tape measurer to make sure she can fit any squash or pumpkins she buys in her Instant Pot!
You don't have to measure, but just to be safe I would veer on the smaller side here to avoid having to pre-chop anything. My pumpkin was 2.8 pounds, which was bigger then the first one I did.
I made the first pumpkin on a trivet. Because this one was slightly bigger, I sat it in the pot without the trivet…right in the water. And it still turned out great!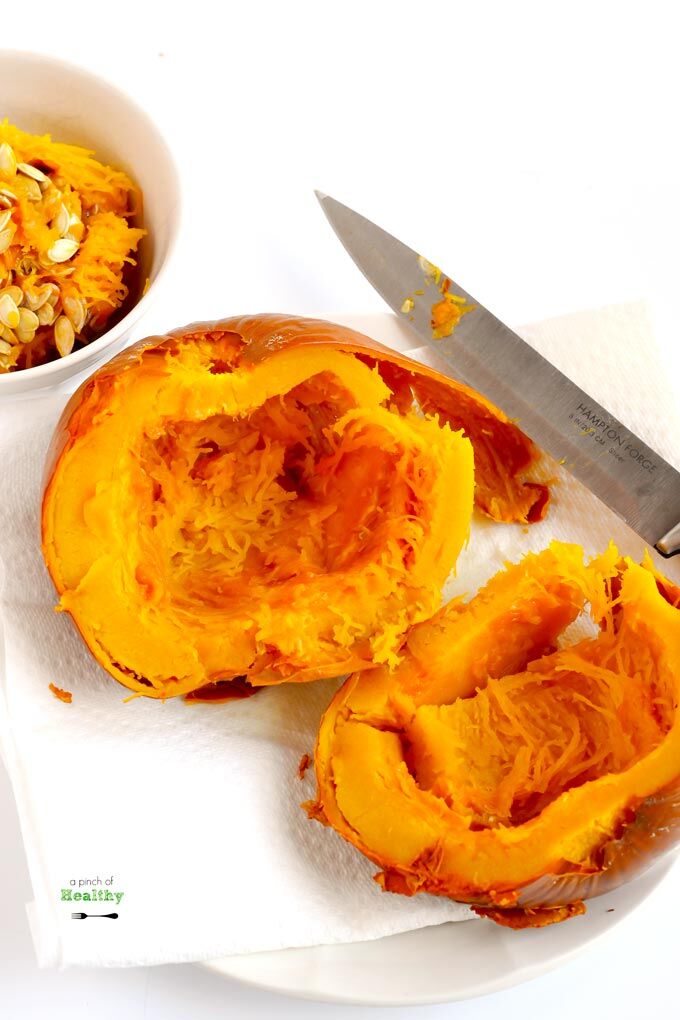 The texture and taste actually reminds me of spaghetti squash, which you could also cook in your Instant Pot.
I was thrilled when I realized that there is virtually zero prep that I have to do prior to cooking my pumpkin. All processing (removing seeds, stem and skin) is done after cooking, which makes it super easy.
Because after cooking, that pumpkin is like butt-ah!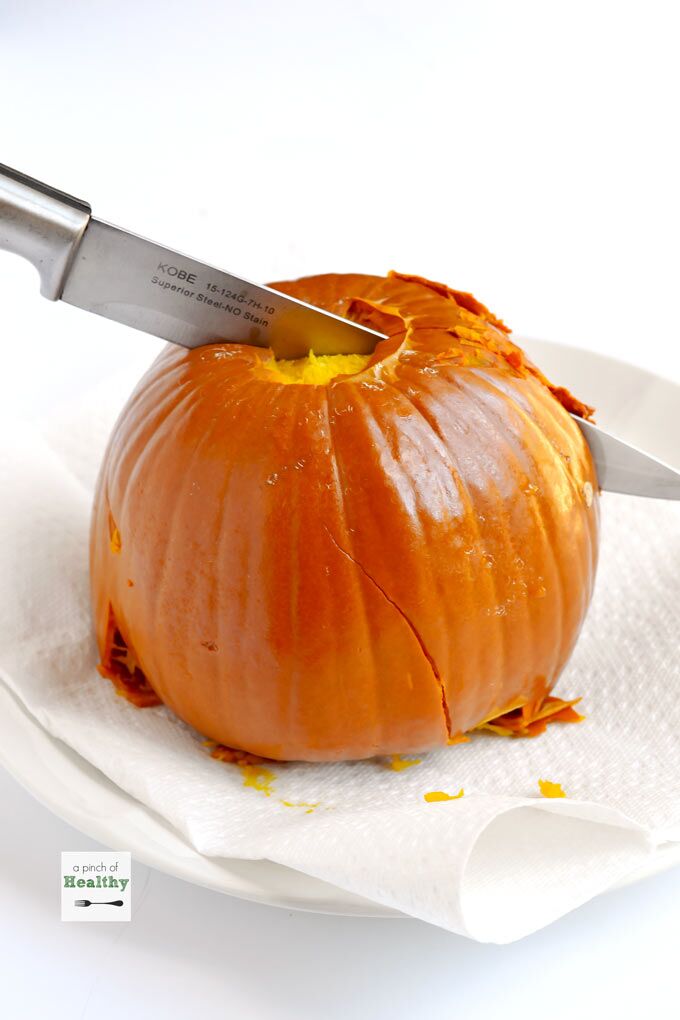 You will need to process your cooked pumpkin to get it in puree form. I used my food processor. I added a little bit of water to make it process easier. I added 1/4 cup at first, hit process, and decided that it looked like it needed a little more water. So I added another 1/4 a cup. I would say just add a little at a time. You can always add more. The results were perfect!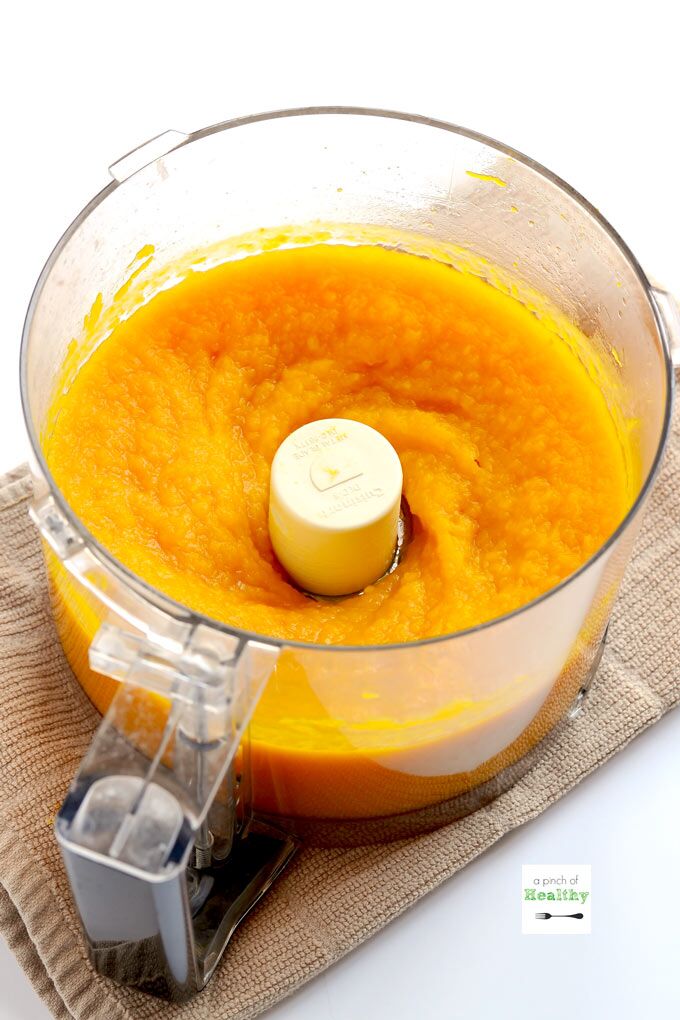 After you make your puree, be sure and check out my other pumpkin recipes that use pumpkin puree.
Tools Used to Make This Recipe
This post may contain affiliate links, which pay a referral fee to me at no additional cost to you. My full affiliate disclosure can be seen here.
Trivet that comes with your Instant Pot (optional)
Spoon to scoop out seeds
Storage container(s) for the puree – you can store in one container, or portion out the puree for recipes in separate containers.
Instant Pot Pumpkin Puree Recipe
If this recipe looks good to you, please pin it and share it.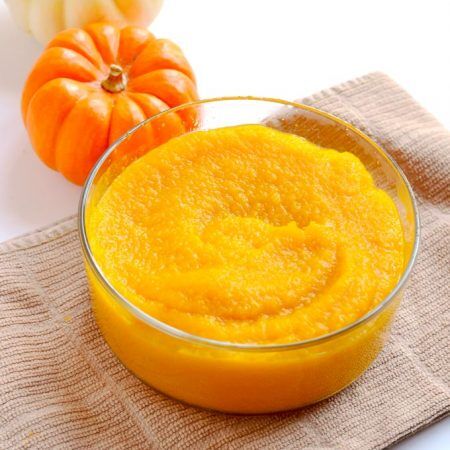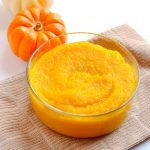 Instant Pot Pumpkin Puree
You can make Instant Pot pumpkin puree in a snap! It is super simple and easy since there is no peeling, cutting, de-seeding or even piercing ahead of time.

Cook Time 25 minutes
Total Time 25 minutes
Servings 10
Calories 33 kcal
Ingredients
1 pie pumpkin mine was 2.8 pounds
1.5 cups water for Instant Pot
1/4 cup water (more or less, up to 1/2 cup for puree)
Instructions
Put water in the inner stainless steel pot.

Add the trivet, and place the pumpkin on top. If the stem is in the way, you can turn it upside down to let the stem hang below the trivet. If the pumpkin won't fit, you can remove the trivet and place it right in the water.

Place the lid on top, and lock it, setting the release valve to sealing.

Press manual, and add 13 minutes to the clock.

Let the pumpkin cook, and let the pressure cooker release naturally (do not use the release valve).

When the pressure valve falls, remove the lid, and use a hamburger flipper and some tongs to carefully remove the pumpkin. It may be a little tricky if the pumpkin is falling apart a little.

Remove the stem. It should come right off.

Slice the pumpkin in half. Again, it will be soft that this will be a cinch!

Use a spoon to remove the seeds and center core. I used my knife to cut a circle around the middle, and then scooped out the middle with a spoon.

The rest of the pumpkin flesh should pull away from the peeling very easily. Remove it, and add it to the food processor.

I added 1/4 cup tap water, and I processed for about 15 seconds.

The mixture was not moving around very well, so I added another 1/4 cup of water, and proessed again for about 30 seconds, until smooth.

Store puree in the refrigerator for up to a week, or in an airtight container in the freezer up to six months.
Recipe Notes
Different pumpkin size/ weight may mean that you need to add or subtract cook time to accommodate different size.
Nutrition Facts
Instant Pot Pumpkin Puree
Amount Per Serving
Calories 33
% Daily Value*
Sodium 3mg0%
Potassium 431mg12%
Carbohydrates 8g3%
Sugar 3g3%
Protein 1g2%
Vitamin A 10810IU216%
Vitamin C 11.5mg14%
Calcium 28mg3%
Iron 1mg6%
* Percent Daily Values are based on a 2000 calorie diet.
(Visited 58,348 times, 16 visits today)