These chicken quinoa burrito bowls are great to meal prep ahead for a quick and delicious grab-and-go lunch or dinner.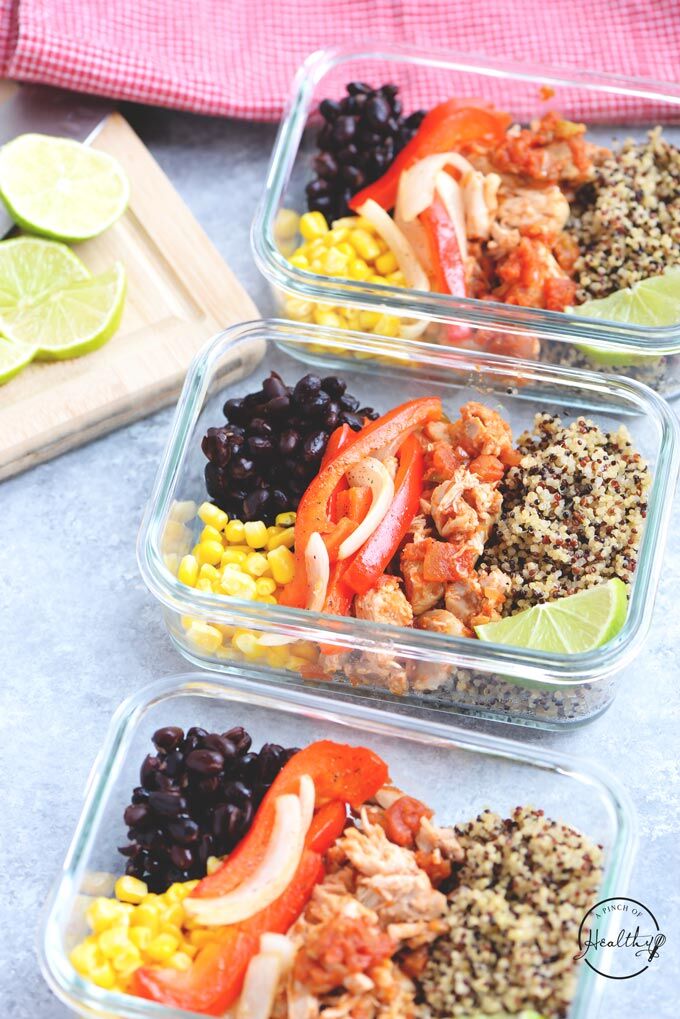 I just ate one of these for lunch, and they are super delicious and filling. I was high-fiving myself for prepping these ahead.😎
My Instant Pot (Amazon affiliate) was what I used to make the chicken and quinoa (separate batches), but you can use the stovetop. I include slow cooker and stovetop instructions for my Mexican shredded chicken. And your quinoa package should also include stovetop instructions.
You know I have to admit, I haven't been one to prep meals ahead like this. But I must say, I LOVED having these handy to grab, re-heat and eat this week. The chicken and quinoa is the base, and you can customize your toppings from there. I included sautéed onions and peppers, black beans and corn.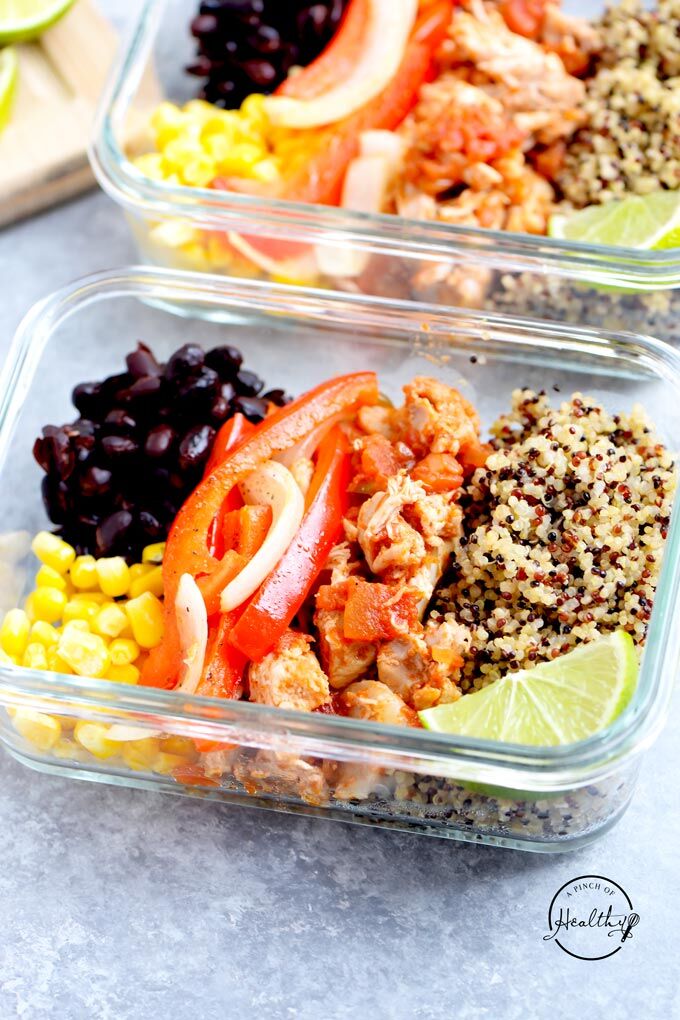 When it came time to eat it, I reheated the dish and then added some salsa and diced avocado, plus a little shredded cheese. And it was complete perfection. 👌🏻 YUM!
If I were taking these to an office job, I would either throw in one of those handy single-serving guacamole cups or take some salsa with me. Or both.😉 #allthetoppings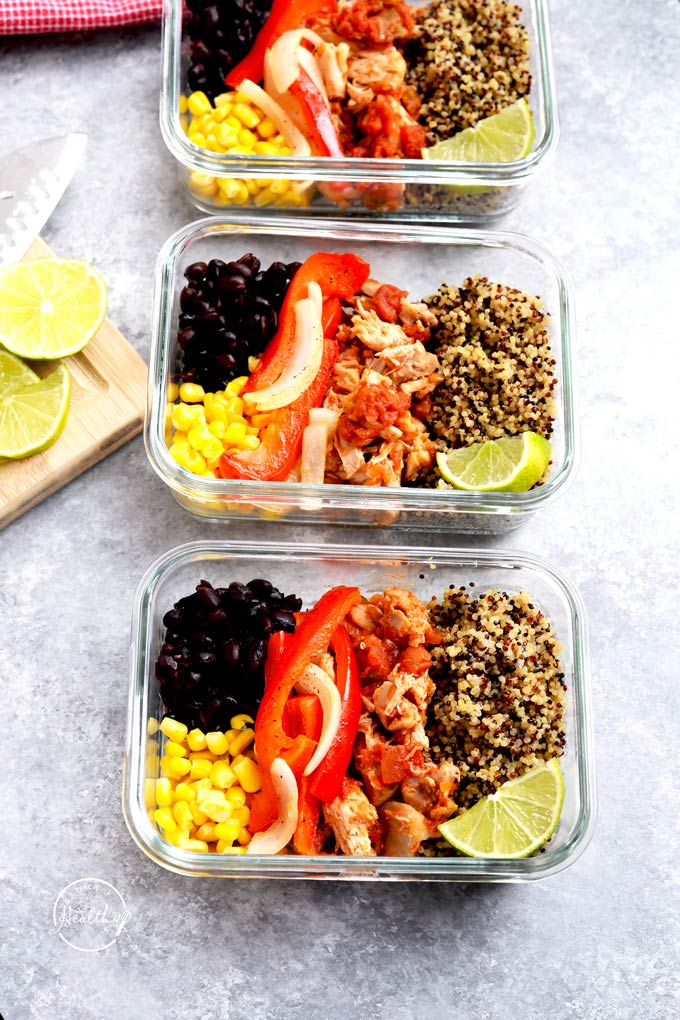 And let me tell ya, these are way-haaaay more satisfying than the sad little frozen dinners I used to take to work back in the day.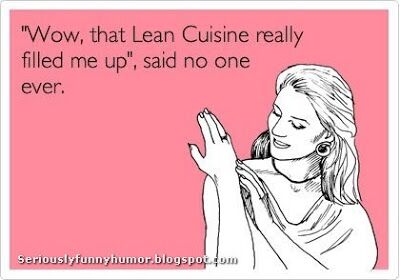 😂😂😂👌🏻 Accurate.✅
A word on these containers, which I am underwhelmed with.😬 I love that they are glass, but I would not recommend these particular ones since I have been struggling with the lids. I am having a hard time snapping them in place, plus the sliders on the lid don't work without a lot of maneuvering. They do okay, but you might be better off looking for some other brand.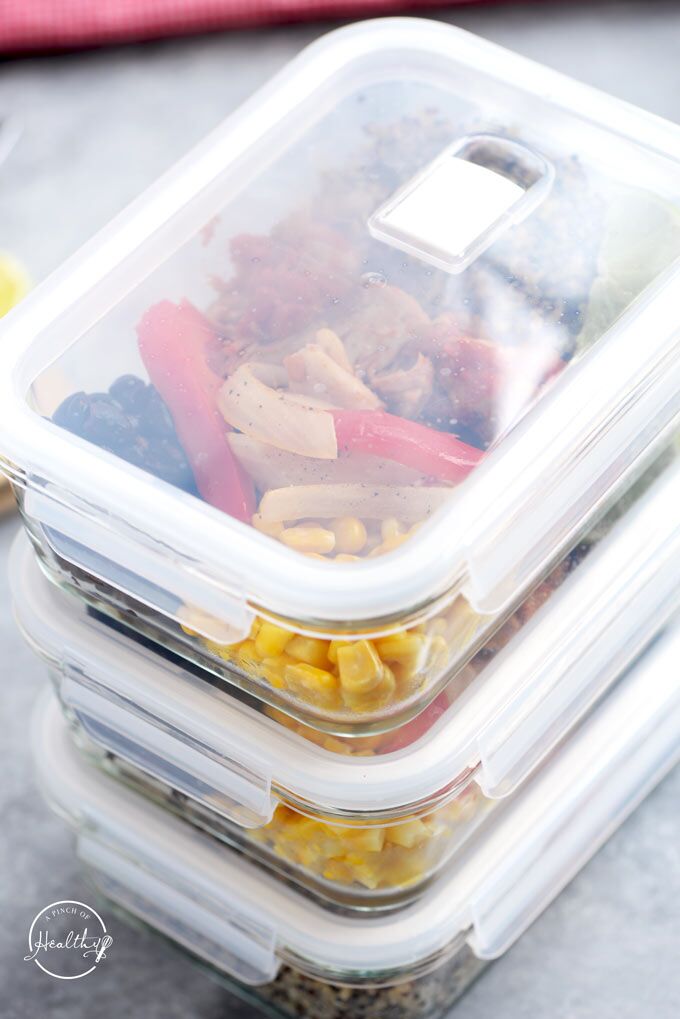 Last, I just want to state the obvious. These do not have to be prepped ahead. You can totally make this as a meal, and I have done that lots of times too.✅
Tools Used to Make Chicken Quinoa Burrito Bowls
This post may contain affiliate links, which pay a referral fee to me at no additional cost to you. My full affiliate disclosure can be seen here.
Chicken Quinoa Burrito Bowls Recipe
If this recipe looks good to you, please pin it and share it.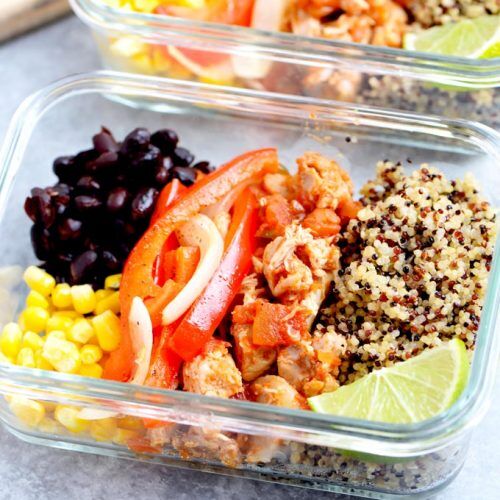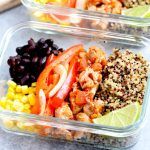 Chicken Quinoa Burrito Bowls (Meal Prep)
These chicken quinoa burrito bowls are great to meal prep ahead for a quick and delicious grab-and-go lunch or dinner. | APinchOfHealthy.com

Prep Time 10 minutes
Cook Time 25 minutes
Total Time 35 minutes
Servings 5 servings
Calories 444 kcal
Ingredients
Mexican shredded chicken (made with 1 to 1.5 pounds boneless skinless chicken thighs)
Quinoa, cooked (I used 1.5 cup dry, and it made extra)
1 can black beans, drained and rinsed (15 ounce)
1 cup cooked corn kernels
1 bell pepper, sliced in long strips
1/2 yellow onion, sliced in long strips
1/2 Tablespoon avocado oil (or oil of choice, or cooking spray)
Optional toppings: salsa, guacamole or diced avocado, shredded cheese, cilantro, squeeze of lime
Instructions
Sautee the onions and peppers in some oil over medium heat, until they soften (about 5 to 7 minutes); sprinkle with salt and pepper

Assemble your bowls and/ or meal prep containers with lids.

Reheat in either the microwave or oven until everything is warmed.

Serve with salsa, guacamole, cheese or any desired toppings.
Recipe Notes
This made five servings for me, but that can vary based on preference.
Nutrition Facts
Chicken Quinoa Burrito Bowls (Meal Prep)
Amount Per Serving
Calories 444 Calories from Fat 81
% Daily Value*
Fat 9g14%
Saturated Fat 1g6%
Cholesterol 103mg34%
Sodium 488mg21%
Potassium 927mg26%
Carbohydrates 55g18%
Fiber 10g42%
Sugar 2g2%
Protein 34g68%
Vitamin A 785IU16%
Vitamin C 34mg41%
Calcium 66mg7%
Iron 5.1mg28%
* Percent Daily Values are based on a 2000 calorie diet.
(Visited 36,894 times, 3 visits today)