Note: This post contains affiliate links.
Happy WIAW!  Let's just get right to it, shall we?
For breakfast right now I am really loving scrambles.  They are so versatile.  You can throw in any variety of veggies, and it changes the whole feel of the dish.  This particular day I had two whole eggs (4pp) with mushrooms, turkey sausage (1pp), 2% cheddar (1pp), scallions and red pepper.  It was so delicious!  I added on 2 clementines (0pp) on the side.
Side note: If you are on Instagram, you should follow me!  It is quickly becoming one of my favorite social networks.  I post a lot of what-I-am-eating type of stuff.
For lunch I had leftover Skinnytaste Chicken and Lentil soup (5pp).  I love this soup.  It is the second time I have made it.  The leftovers are really good for lunches too.  I always put hot sauce in my soup too!  I paired it with some spinach, alfalfa sprouts and tomato  with light garlic herb vinaigrette (1pp).  I also had a toasted light multigrain English muffin (2pp), topped with some avocado slices (3pp), tomato and salt and pepper.  It was all very filling and delicious!
Snack was a light Flatout bread (2pp) with some PB2 (1pp for 2 TBSP of the powder) and banana.  A very filling 3pp snack!  PB2 is awesome.  I still eat regular nut butters, but when I want a low points fix, this does the trick.  I have also heard it is great for baking, although I have not tried that yet.
Dinner was from my crock pot.  I was telling one of my friends at church about the easiest thing I make in my crock pot.  I make this even pre-Weight Watchers because it is so good and so easy.  I put a little bit of water in the pot with any cut of chicken.  We used boneless skinless chicken breasts, but I have also used thighs.  Salt and pepper the chicken.  Pour a jar of salsa over it.  Cook on low in your crock pot all day.  It is good over rice or quinoa, in quesadillas, etc.  I saw one blogger put some over a baked sweet potato with a bunch of toppings.  The possibilities are endless!
This particular night I added some cooked black beans 30 minutes to an hour prior to eating.  I served myself 3 oz of the chicken (3pp) with a few black beans (1pp) over jasmine rice (3pp).  I topped it with light sour cream (1pp), 2% cheddar (1pp) and cilantro.  SO good!  Served with green beans (0pp).
My crock pot is one of the tools I use to make dinners a little bit easier on myself.  Do you have any super easy (& healthy) crock pot suggestions? 
By the way, we survived Snowmageddon 2014.
It did take me 3 hours to pick up my son from daycare (about a 5 mile round trip).
We made it home safe, but my husband is having to spend the night at his work.  I am just thankful he is safe and warm where he is.
Even our driveway iced over!
There are so many friends that are away from their babies tonight who are having to spend the night with their teachers and day care workers.  The whole day was so surreal, like nothing I have ever seen.  People were just abandoning cars on major highways.  Either because of running out of gas, or getting stuck in the snow and ice.  What a MESS!
And for all of you that live in colder climates who are laughing at us, it is not the small amount of snow that shuts the city down.  It is the complete lack of infrastructure to deal with it.  Very few (if any) snow plows or street sweepers are available.
Also a lot of homes are not built with the same level of insulation as those in colder climates.  Many Alabamians are waking up to busted pipes and other headaches.  It is just not something that people put money in to down here because you rarely need it.
So I guess I will not get mad about the day and a half of vacation time I am having to burn, but I will just be thankful for my safety and warmth.  And I am very glad that my son and I did not have to leave our cars and walk home like so many others did.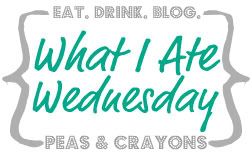 (Visited 147 times, 1 visits today)